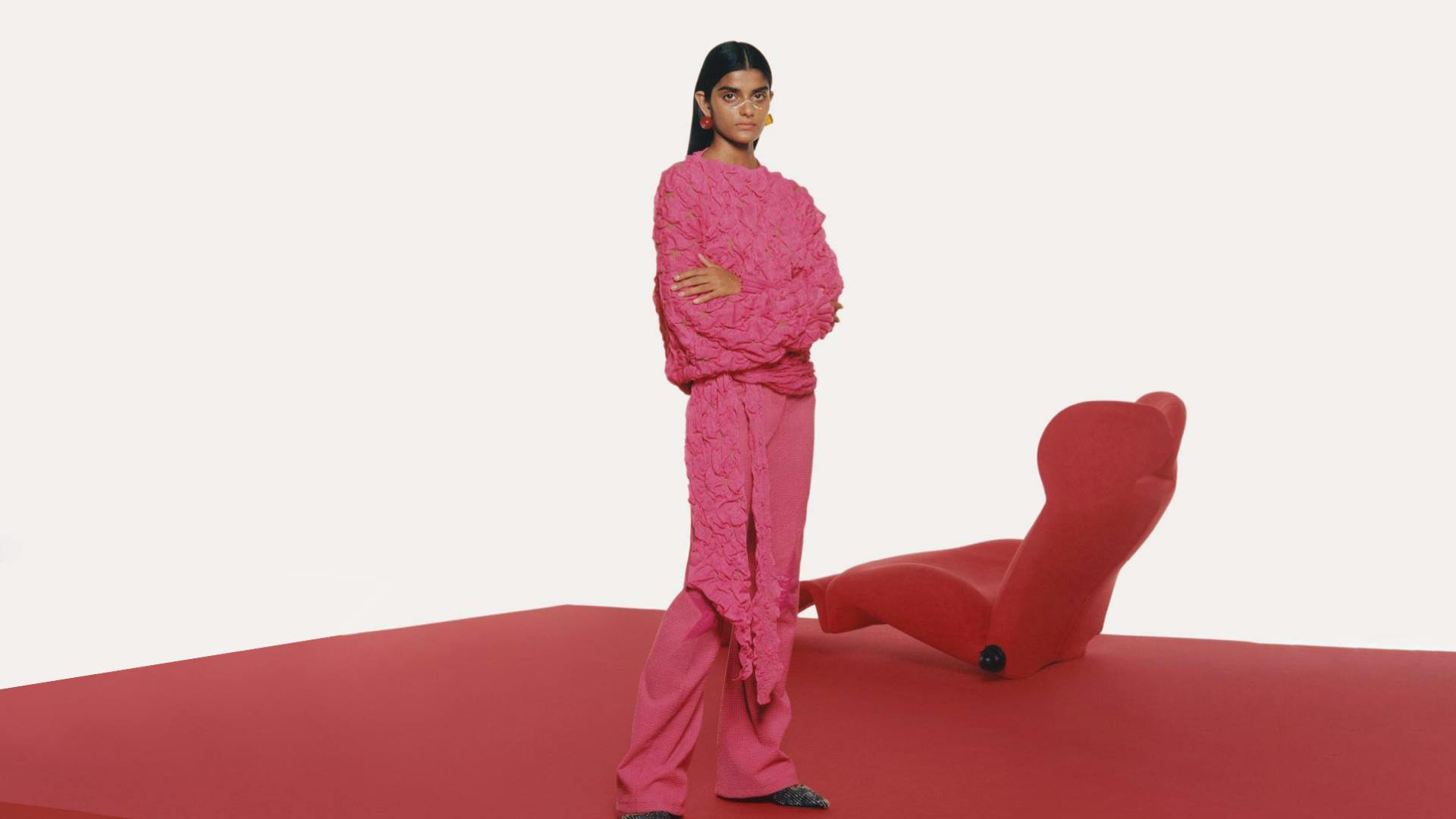 Laura & Deanna Fanning: Utopia, Modernity, and the Female Gaze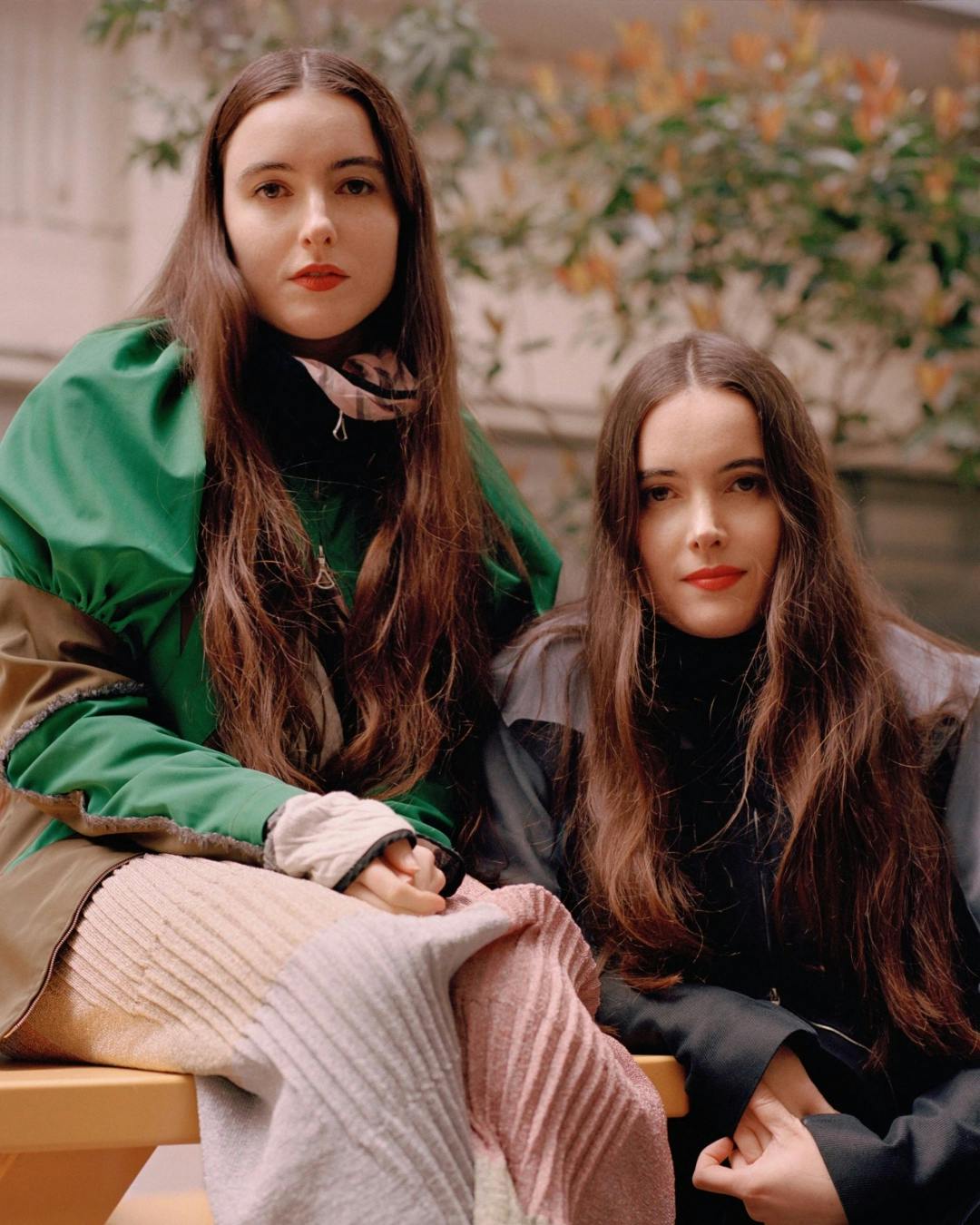 Unexpected, distinct, and imaginative are a few words used to describe Kiko Kostadivov's womenswear line. Behind the brand are identical twin sisters, Laura and Deanna Fanning. Growing up in Melbourne and later moving to London, they studied MA Fashion Design at Central St. Martins. Shortly after graduating in 2018, the Fannings were offered to co-direct the department at the eponymous brand. 
Though in an industry and a time where cuts and forms have a tendency to be replicable, the twin's approach to craft certainly stands out from the rest. References drawn from their previous pursuits of studying humanities, coupled with reformed takes on classic silhouettes point to a practice rooted in historical research—tailored to meet postmodern needs. The Kiko Kostadinov woman, or rather, the world they're brought into, is slightly charming and whimsical—nostalgic at times. Anything is possible as you're taken to the future and brought back to the past, simultaneously. Through bold color palettes, sharp lines, and strong patterns they create an intentional story of femininity.
The enigmatic duo consistently re-approach the conversation around gender. To no one's surprise, a cult following echoes their every move. Elusive yet vibrant in their approach, the two's fantastical nature is present in both their work and their candor. We emailed over 12 Questions, discussing everything from their childhood bedrooms, utopic world-building, and fashion's role in pushing forward social conversations.
An item of clothing you couldn't live without?
LF & DF: We could leave it all. From moving around so much we're not too hung up on keeping personal clothes and living with them.
Top shelf of your reading list?
LF & DF: The Witch and the Caliban - Silvia Federici 
Favorite place you've traveled to? 
LF: Inside the rainforest of the Byron Bay hinterlands
DF: The Balkans 
What were your childhood bedrooms like?
LF & DF: We shared a bedroom, it was super normal - our Mum's house was built in the 70s. It was pretty funny, it was a knock-off Spanish revival mixed with the brick veneer-type houses you can see in Howard Arkley paintings.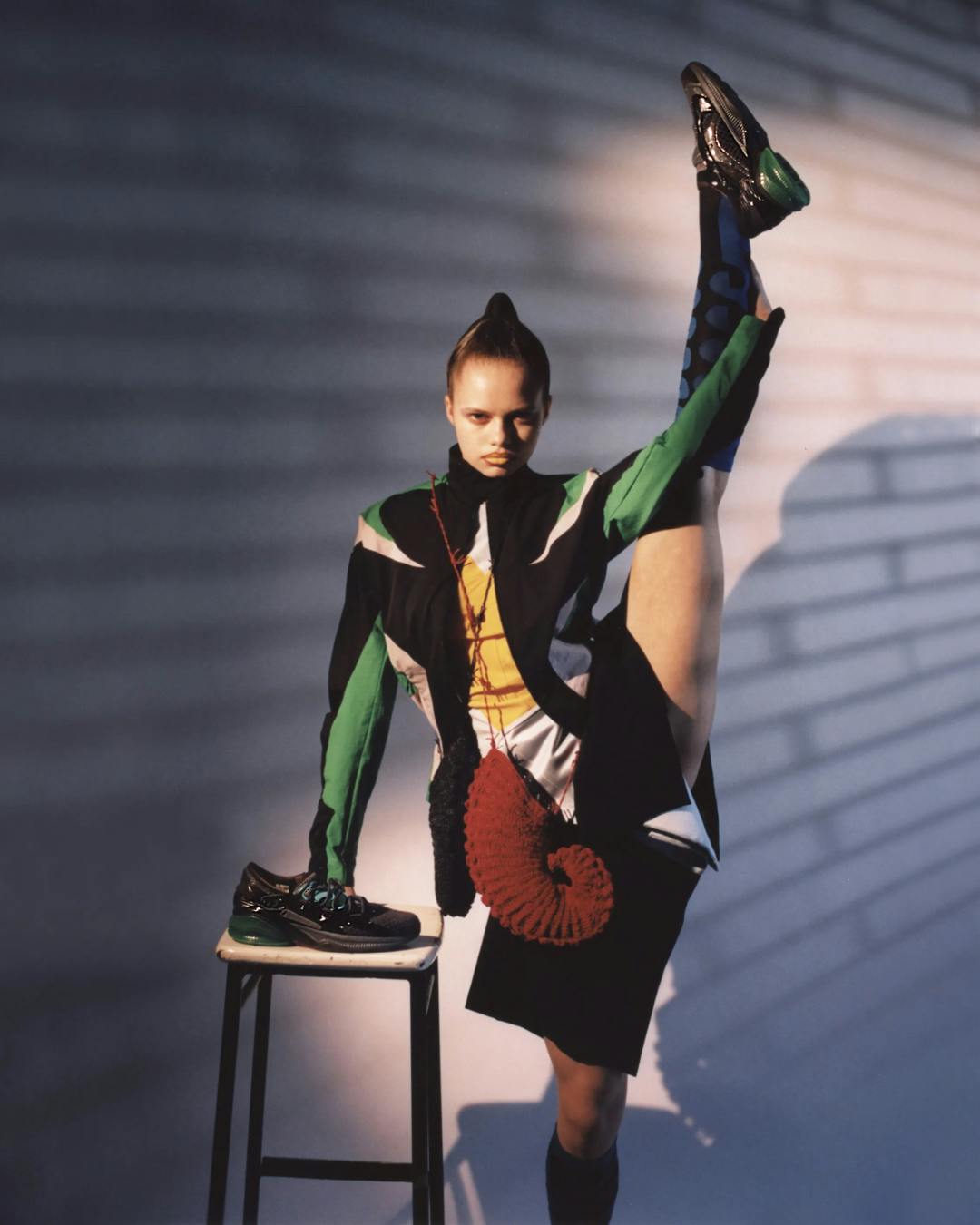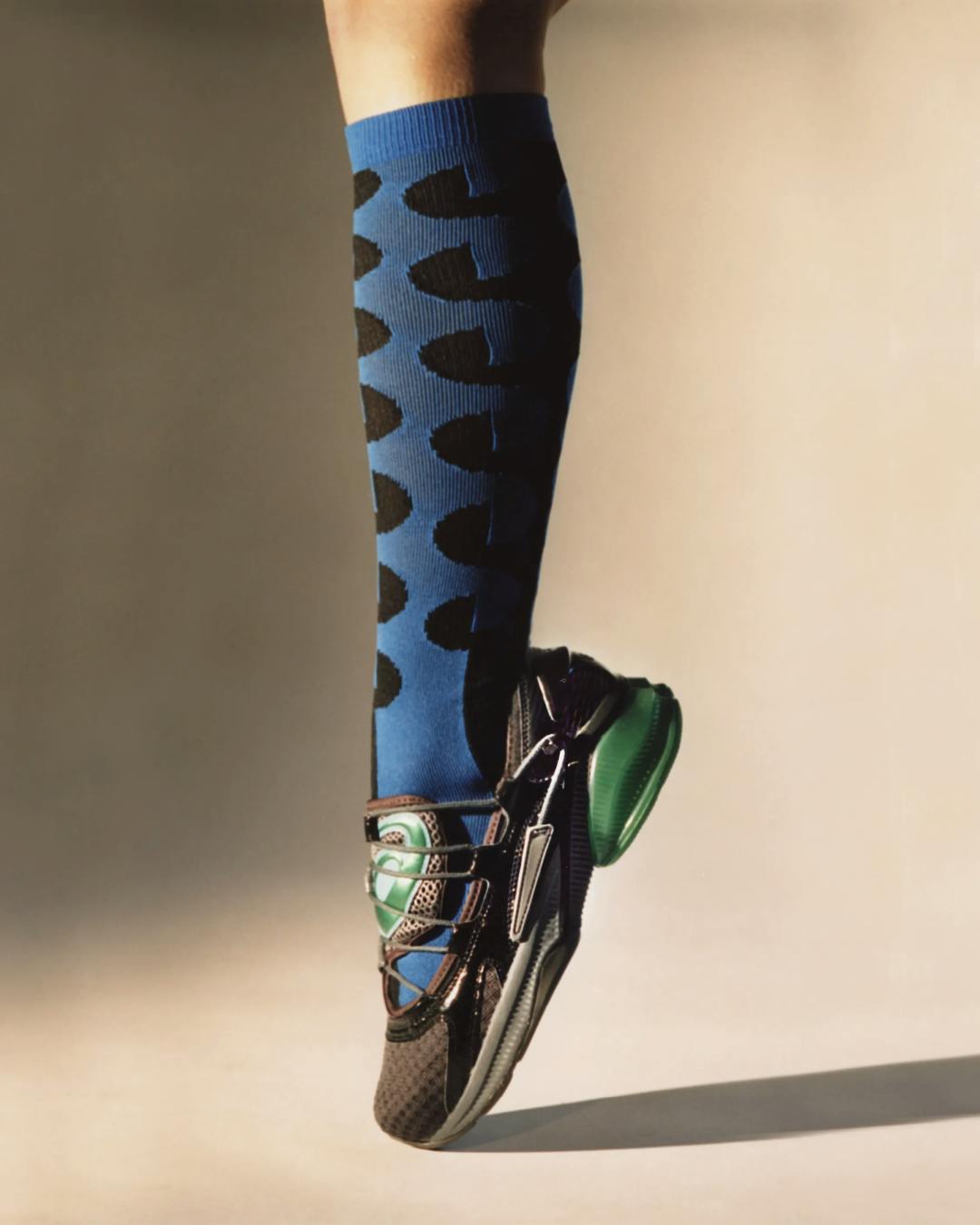 Which artists have most influenced your work?
LF & DF: I'm not sure you can link it visually now, but we were looking at Alexandra Bricken's work during our MA. Similarly, we're always interested in Donna Huanca's work and Nicole Wermers'. Perhaps we feel there is an aspect to their work that touches on femininities?
What do you wish you knew more about?
LF: Crypto lol 
DF: Philosophy and the philosophy of crypto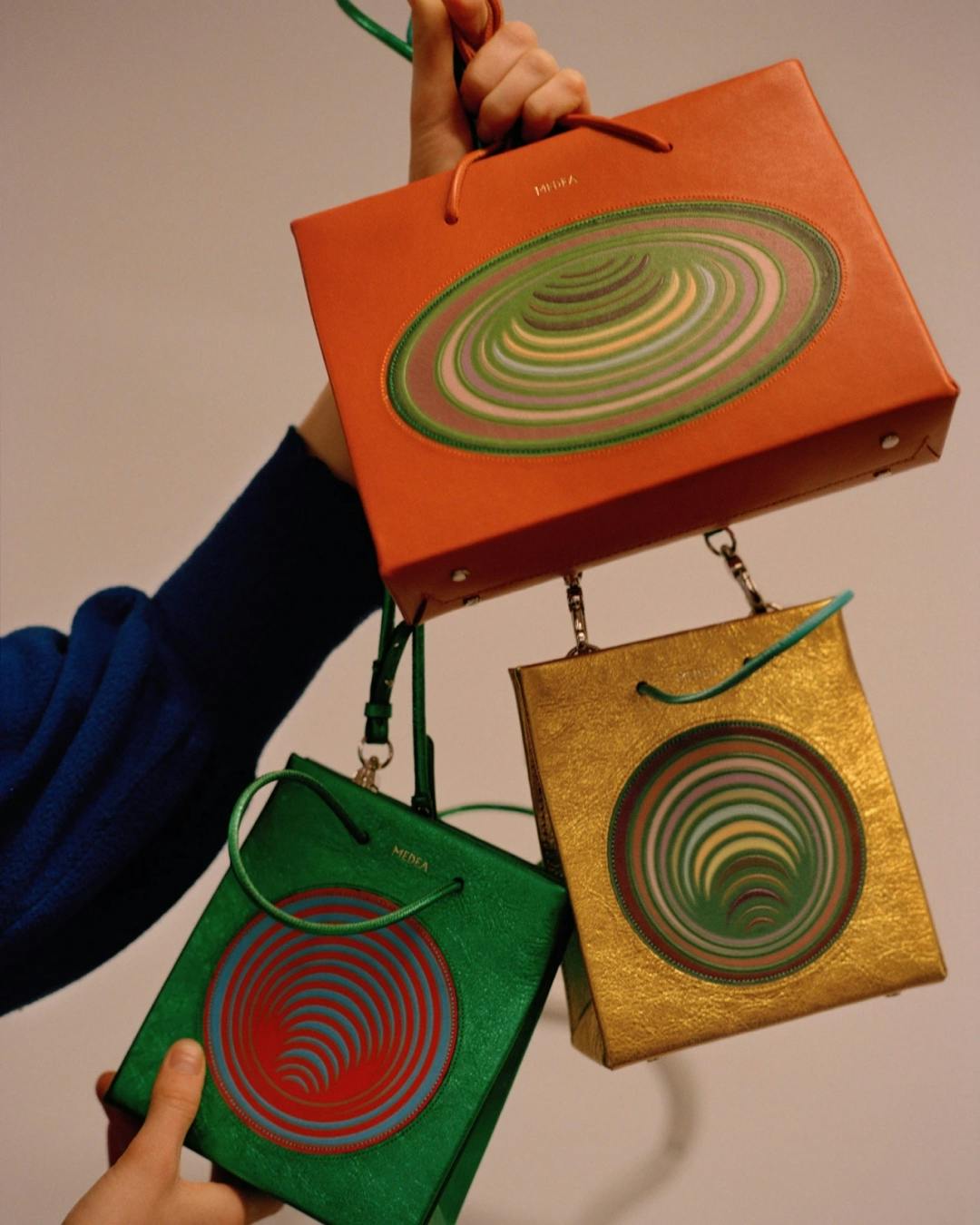 Outside of the studio, where do you feel most creative?
LF & DF: The border to Australia is opening later this month, after almost 2 years. We're heading back soon for a few weeks and looking forward to being out of the studio and gaining perspective. It's been difficult during the pandemic to feel creative outside of the studio when we've been spending so much time there. 
How do you remain a student in everyday life?
LF: Thinking how something can be done differently and how to build on something. 
DF: Learning new skills and ways of making. 
Your work has intentionally reconstructed the female gaze and historical archetypes of womanhood. Within this world-building, I wonder if you've also constructed an idea of utopia for the "modern" woman or the woman of the future? What does it look like?
LF & DF: One person's utopia is another's hell. For us, utopia building allows us to dream of a vision and how to construct images that relate to this vision. It's more a conversation we have between each other about how to conceive this woman and how to let her grow.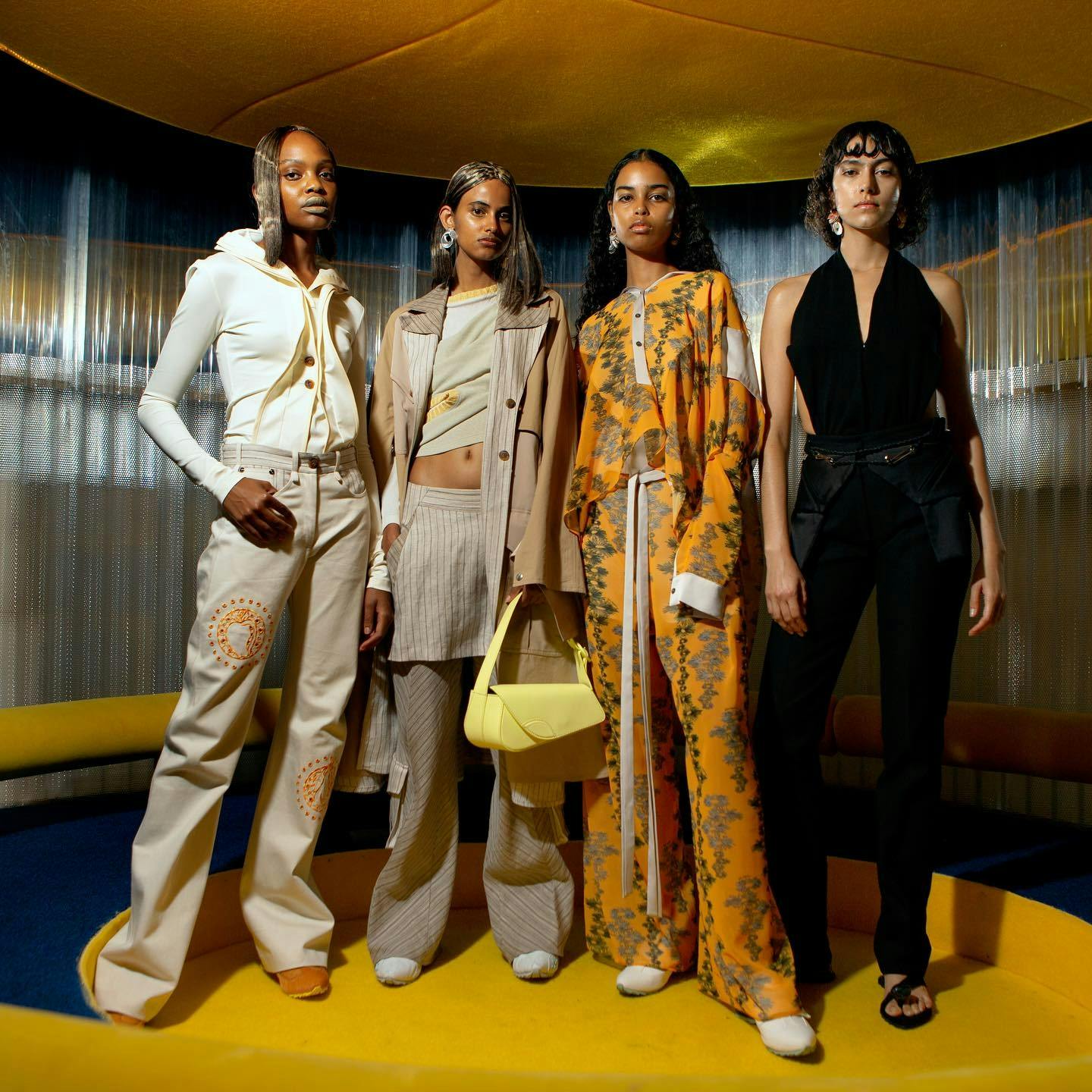 Are there any unexpected themes or stories you find yourself going back to when designing?
LF & DF: When we started it was very much about creating an ideal and that was important to us. Recently we've been thinking about how these ideas evolve. Both of these relate to femininities. 
Do you ever feel the process of academia and technical study is in opposition with or informs your creativity? 
LF & DF: We think it's interesting because different institutions have different schools of thought and this can really influence the way you can approach or perceive fashion and design both in an active or reactive way. I think that this could help you or put you off and then of course how this impacts you depends on which circle or community you seek to belong to…In terms of technical study, this always helps when you have to hand over ideas to other professionals in factories or in the studio who will execute ideas. Personally, we think getting too hung up on technique can be a little restrictive, you need to detach at times to develop new ideas. 
Why is fashion important? 
LF & DF: It contributes to the way societies can advance and move forward. It's a cultural conversation, commentary, and a dialogue of the times.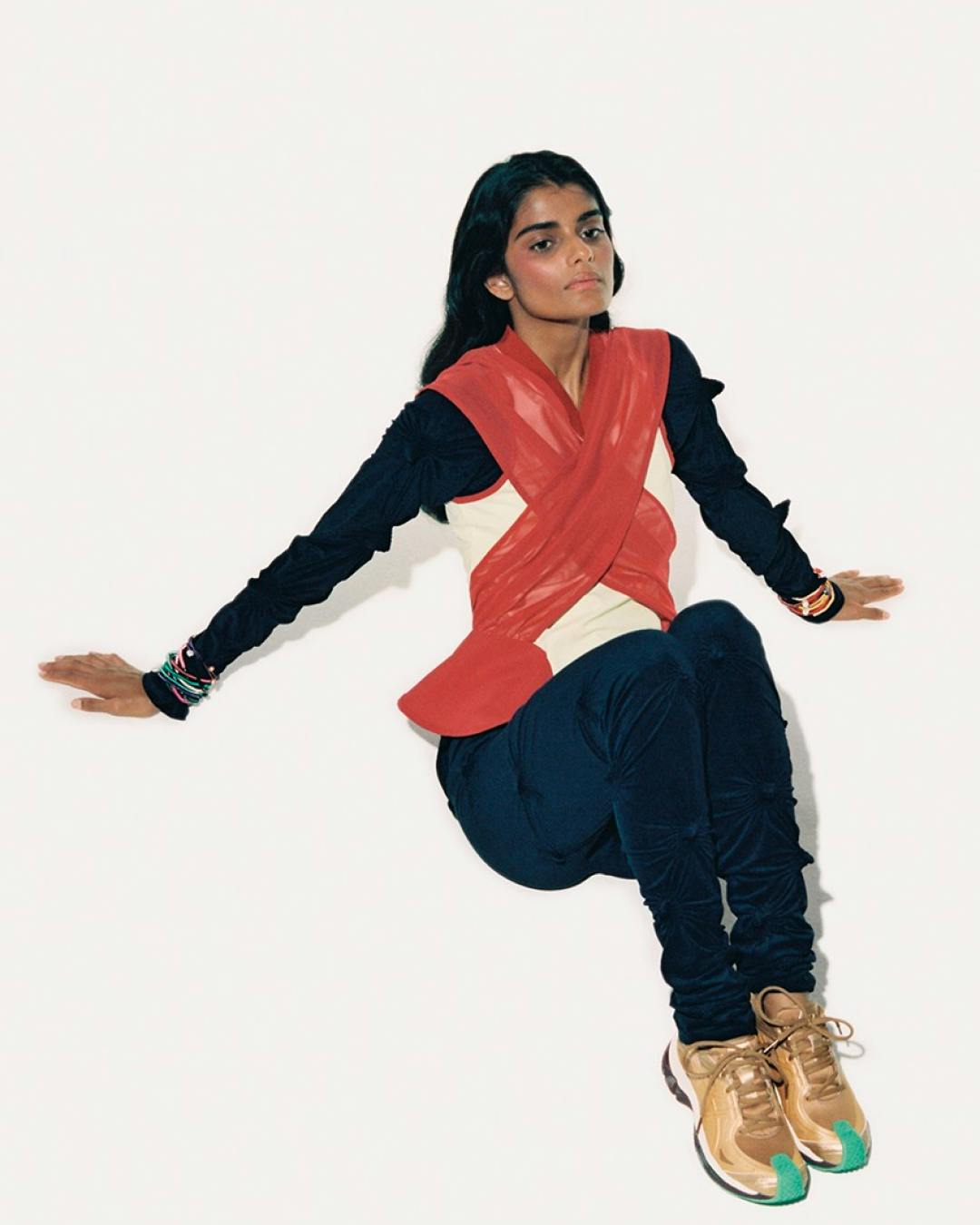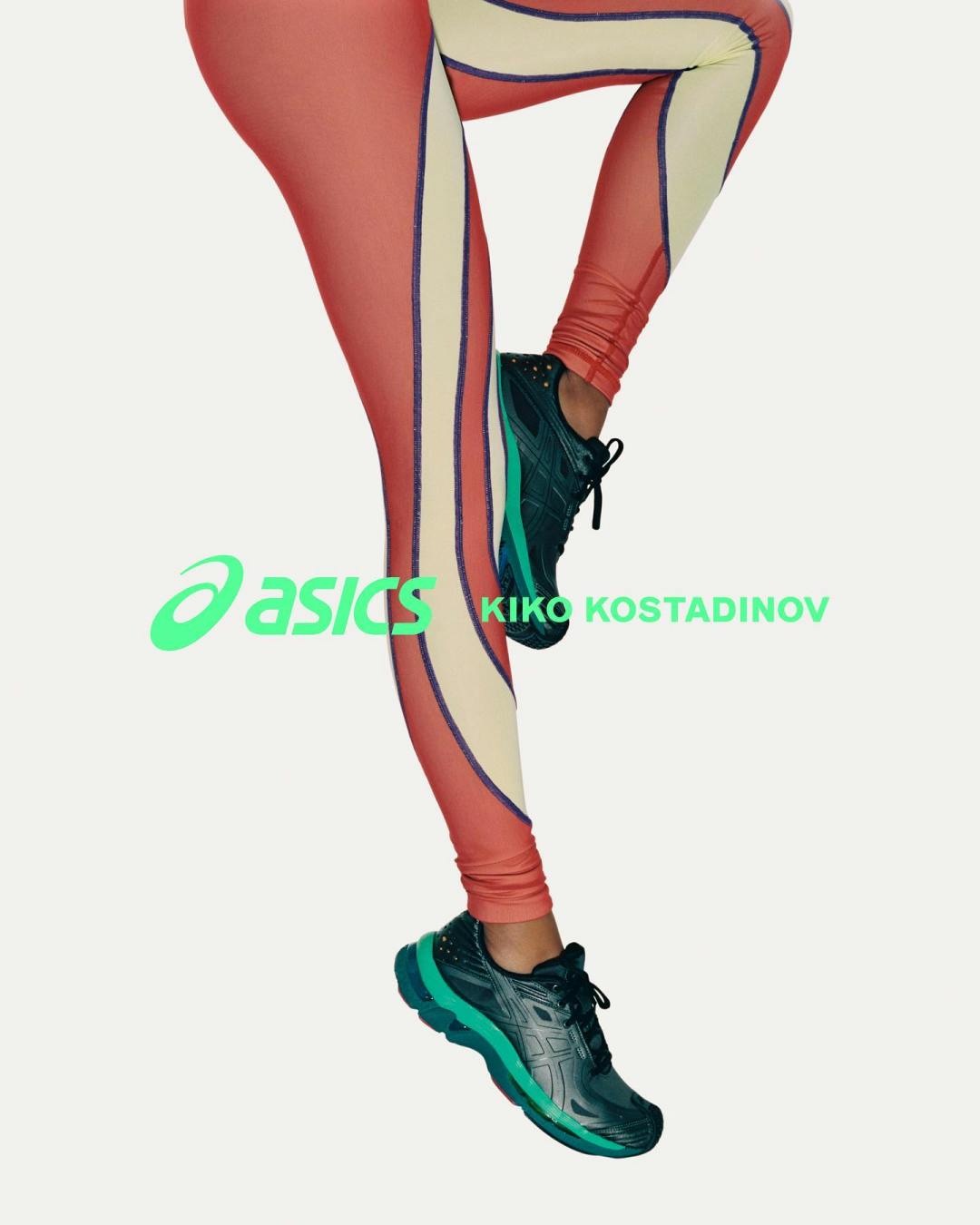 Laura & Deanna Fanning: Utopia, Modernity, and the Female Gaze