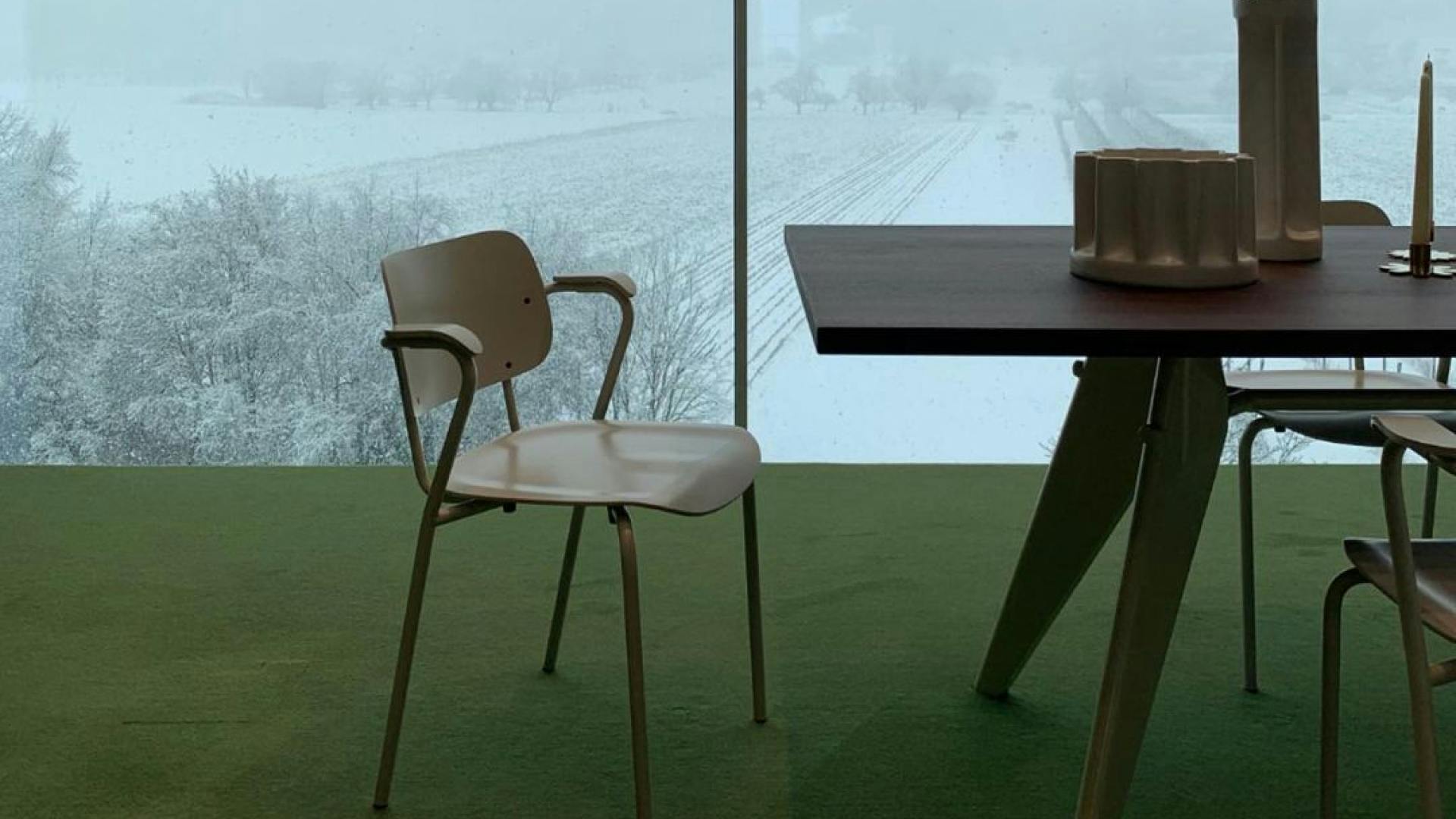 Spatial Ensembles With Andre Herrero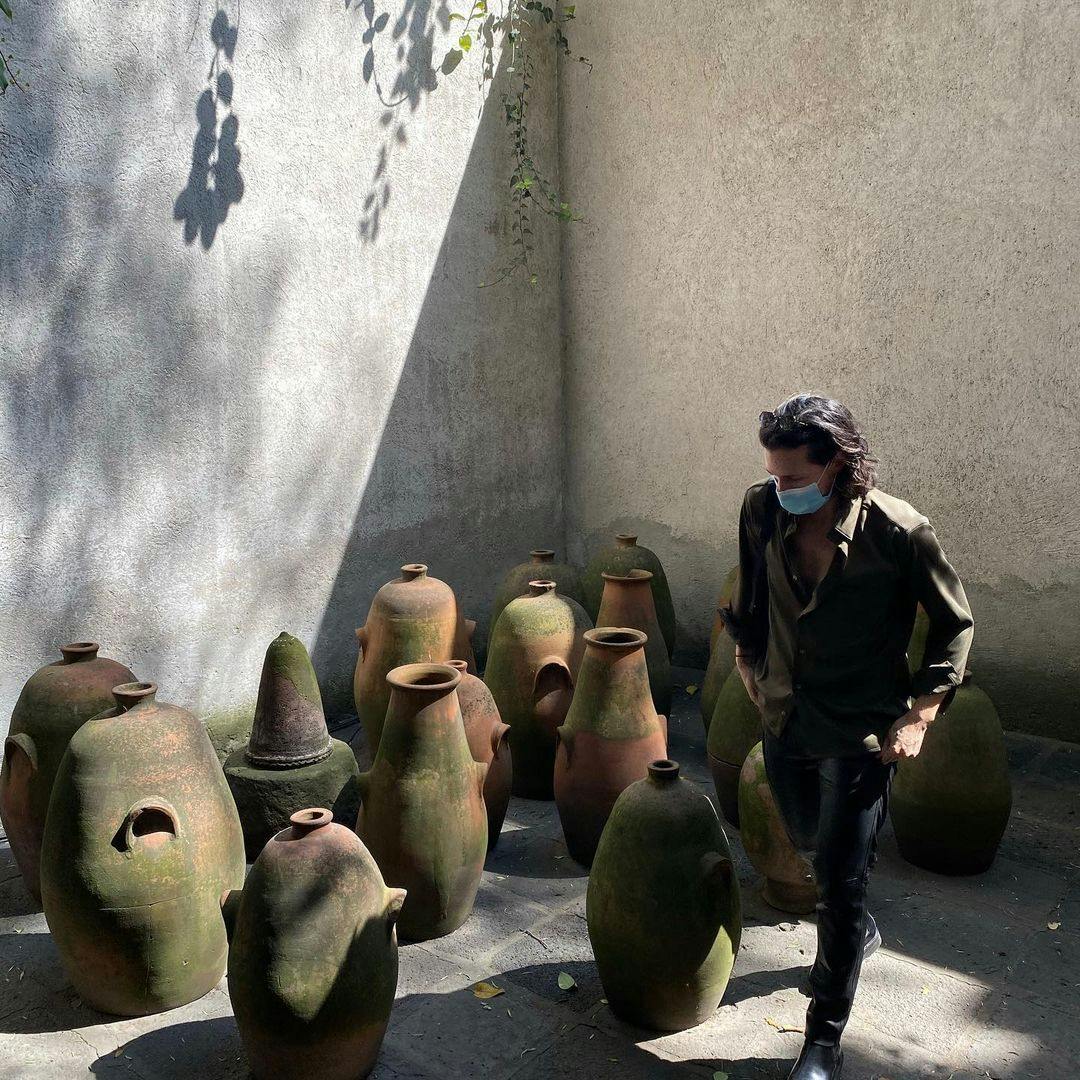 Work and play have long been viewed as juxtaposing concepts; work hard, play hard. But for Andre Herrero, the two can't be separated. Integrating work and play is a principle that shapes his overarching perspectives on creative work. For Herrero, the best work is created through leaning into the unknown, to spark newness and challenge the status quo.
Herrero is principal architect and co-founder of Charlap Hyman & Herrero, and his journey into the craft is a testament to how one's previous passions can go on to inform future interests and pursuits. Though having first studied photography, this part of his journey led to a holistic approach in creating spaces, one which draws from artistic and design sensibilities. He maintains that the recipe for cultivating such an environment is to create with the totality of a space in mind, an idea central to his firm's practice.
Whether commercial or residential, building or object, his case studies invite us to step into a world of limitless potential. Calling in from LA on a Wednesday morning, Herrero walked us through his approach to collaboration, storytelling and creating with a feeling in mind.
—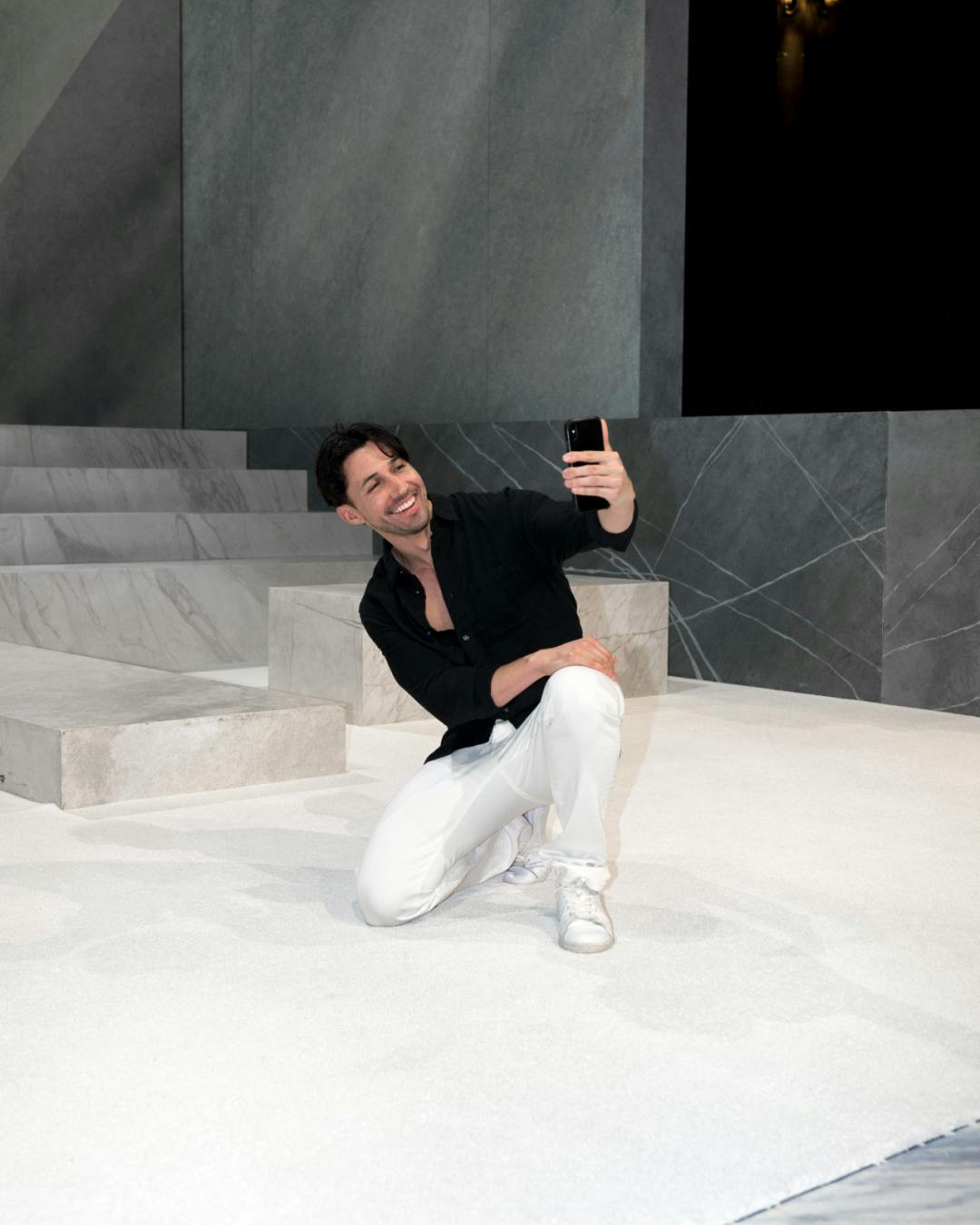 MW: How's your day going so far?
AH: It's been good — I just woke up, went to the gym, took a shower, and now I'm here!
MW: Great start to the day! I wanted to start the conversation from the beginning of your journey. I read that you initially studied photography. How did that lead you to where you are now in your architectural practice?
AH: I started off studying at Rhode Island School of Design, where I minored in photography and majored in architecture. Photography was sort of a side passion that allowed me to produce creatively, quickly. The architecture process takes such a long time and I had an urge to see what was working on out in the world. After graduating, I started doing more editorial photography in New York for a bunch of brands. Eventually, I had to choose between the two. I remember an art director friend of mine telling me, "You can't be a slashie, you have to pick one," which is funny because I am definitely a slashie now. 
MW: Now it's totally the opposite — the idea of having an ambiguous title is a championed thing.
AH: Right! I ended up using architecture as a framework to do a few things. I still love photography and the brands I worked on, and I implement things I learned then in the work I do now. And this whole idea of designing with the image in mind is so central to architecture, or at least our architecture. Often when I'm designing, I'm thinking about the space or adjusting things in relation to the imagined photograph. Most of the images on our website take on that principle, they were photographed by me from the same POV that we designed from — the common thread is the edit of the lens.
MW: It's really interesting how many things you did in the past, which you think you may not use again, end up informing your future practice.
AH: For sure. One of the things that I always tell students during a studio visit is that they should find something besides architecture that is their passion, and continue to pursue that. Because something new and exciting - one's unique voice - can be created through a combination of different interests and passions. And my business partner, Adam, he's all about that too, as he is always looking outside of the world of interiors and furniture. We believe that the richness of a project is usually found at the intersection of things that don't always obviously go together.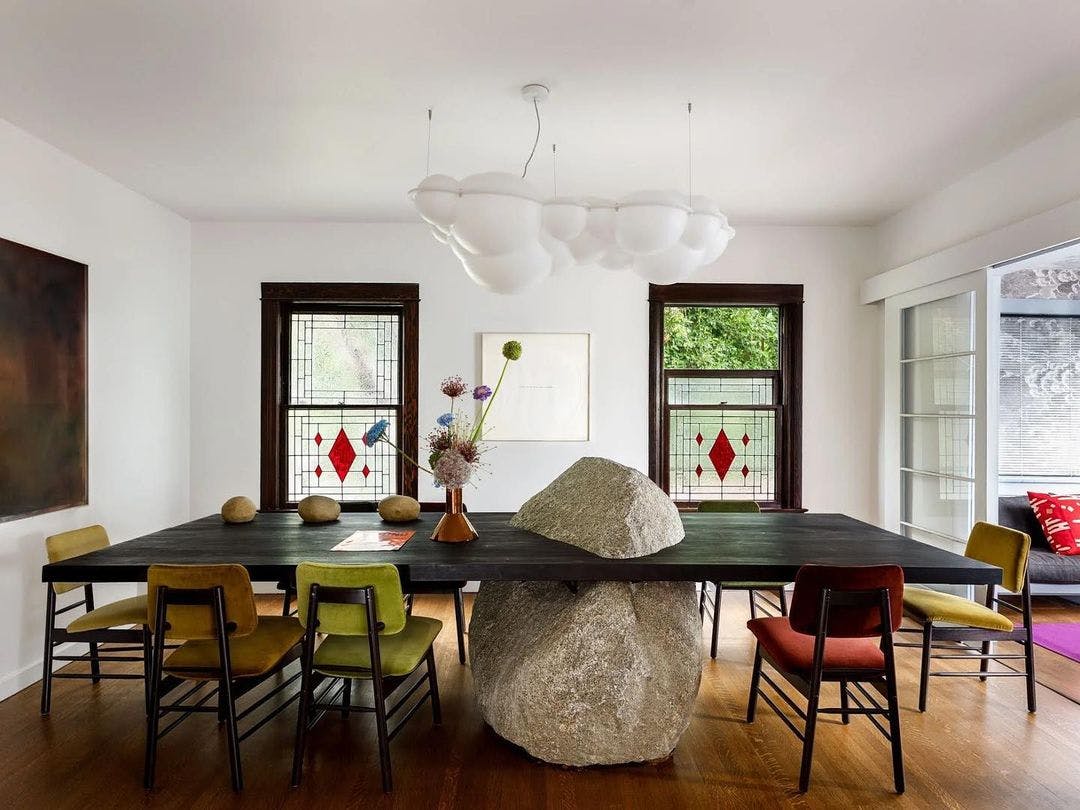 MW: How did you and Adam meet? How did you know he was the right collaborative partner for this project?
AH: We met in college and had this mutual admiration and respect for one another. We had worked on a project together in college where I was documenting his apartment using all sorts of cameras to suggest the passage of time in a place he'd only lived in for less than a year - we had a lot of fun creating a narrative arc with the images. He ended up using them as part of his thesis. So, really, our first collaboration was one where I was a photographer and he was the interior designer. Fast forward a couple years later: we're adults and he is working as the furniture director at Ralph Lauren and I'm working at an New York architecture firm and by chance we were brought together by a gallerist who had independently hired Adam for interiors and my firm for architecture. It was a good working relationship, even though at that time it wasn't like, "We should start something." That happened very organically, as project by project came our way.
MW: The way things unfolded sounds so serendipitous, and it's intriguing to contrast that with the nature of architecture. I often think of this meticulous and very structured craft, but there seems to be elements of play and curiosity there. Would you say that play is a crucial part of your working process?
AH: Architecture can be this very rigorous and structured thing. I respect that but I think it's become important for Adam and I to not get too wrapped up in it. We want to keep ourselves limber and open. Individually, we both have pretty solid aesthetic vantage points - there is clarity there - and we have found that it's stimulating to mess them up a bit, together. We have a lot of mutual respect when it comes to this collaboration. Let's say he proposes something and I don't get it or am not particularly drawn to it, I'll just be like, cool, throw it in there and let's see. Usually in working and reworking it, something interesting emerges. We try to cultivate an ego-free, sincere process for our team.
MW: That's really important for collaboration, being able to stand aside and let the ideas move around in a free space, and not be too precious with them.
AH: Yes, and there are a lot of unique voices in our office. Of course it's not just Adam and I on these projects, and there is space in the process for everyone to contribute. We ask ourselves and the designers and architects on our team constantly: Are you having fun with these ideas? Is this something that's exciting you? We all got into this because we want to discover the things that make us tick and it's not worth it if we're not progressing in this way.
MW: I wanted to go back a little bit, to your point about how a space will be photographed when designing it. Do you think that's informed by the digital age we live in, or by your previous background in photography?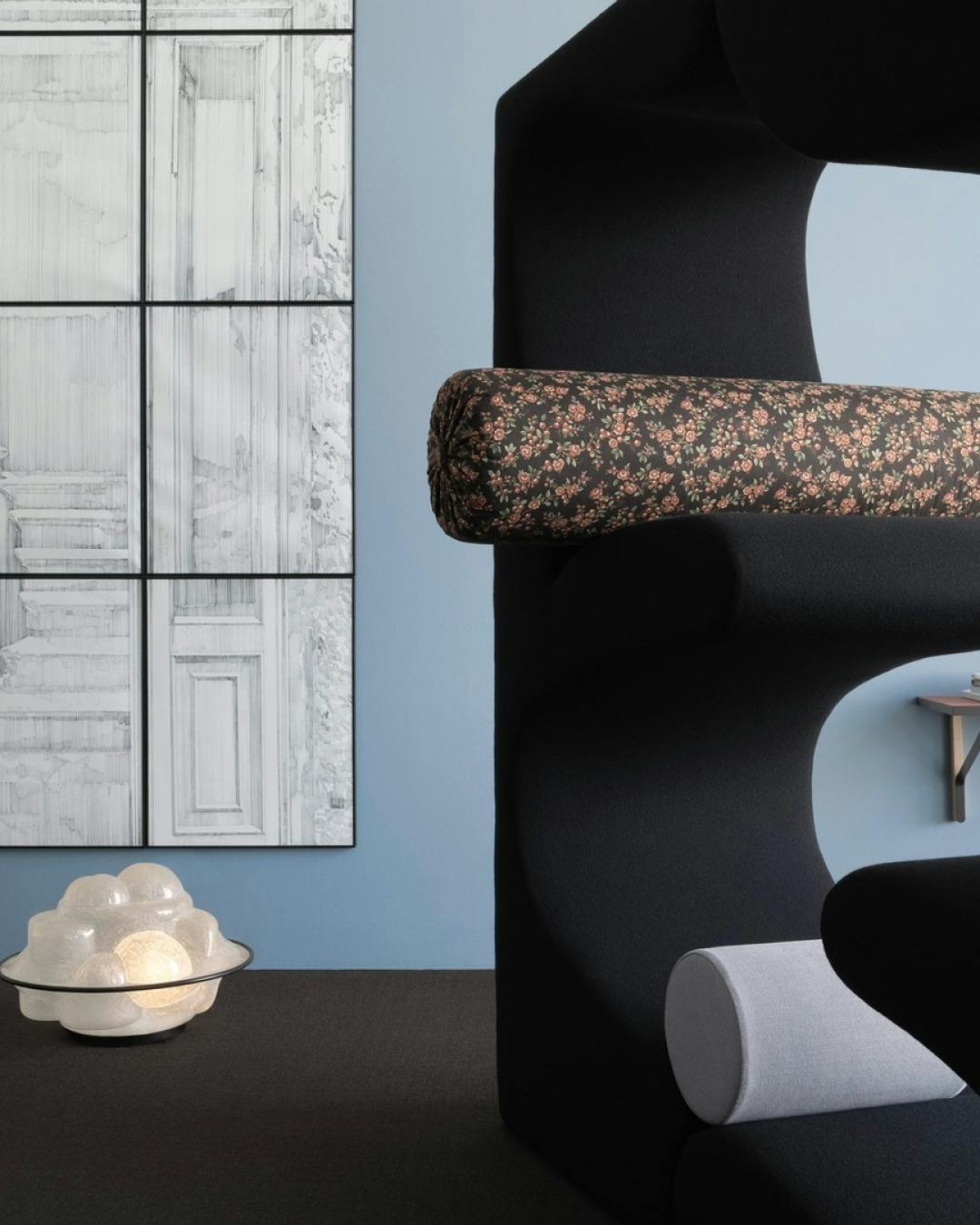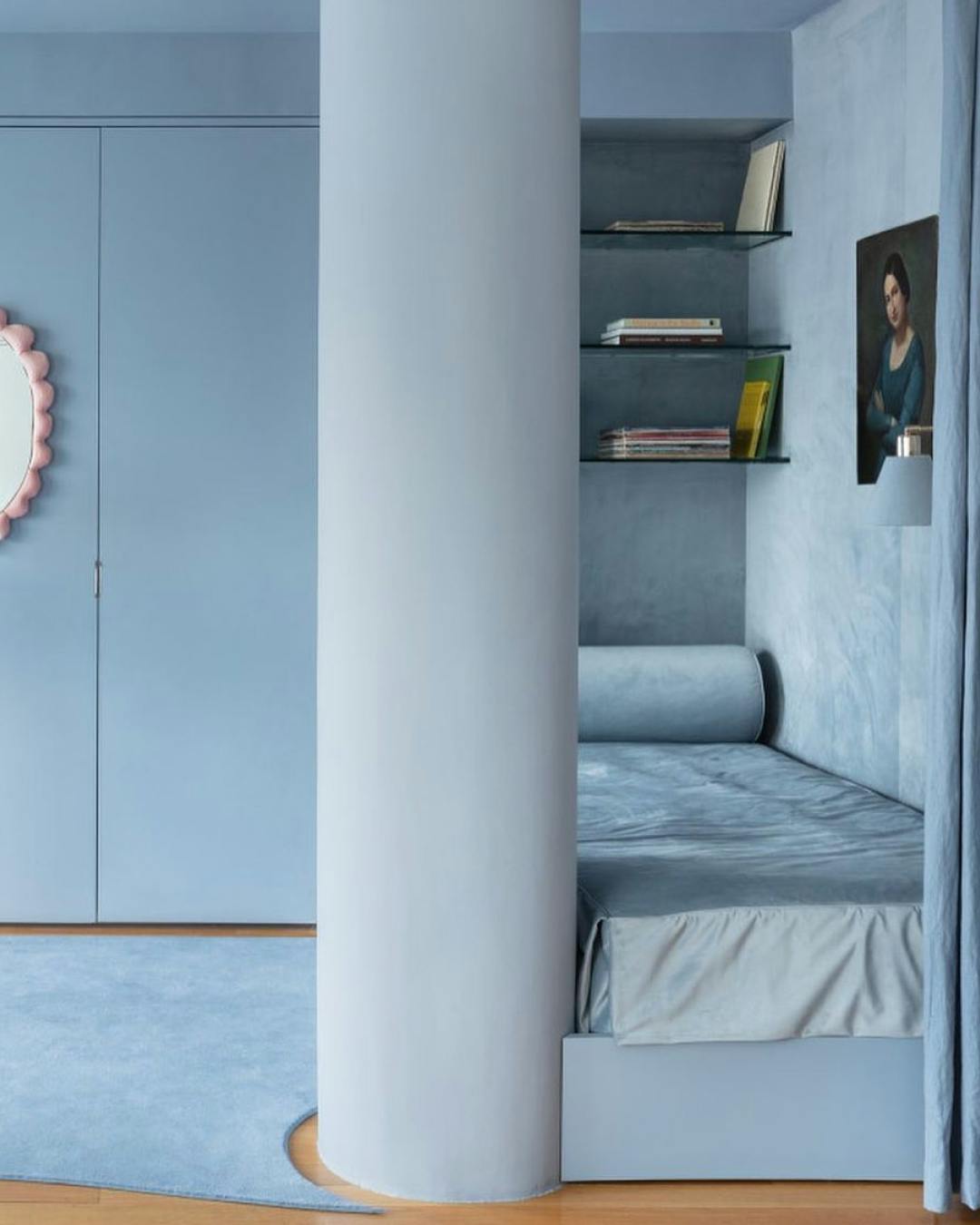 AH: For me, photography is just a design tool. I think some people probably think in sketch, or in perspectival drawing, or in rendering, or in virtual reality, but I think in photographs and Adam does too. Of course, we have many tools at our disposal and this is ultimately just one way to visualize a space and read the emotional response. The goal is to make people feel something. The work lives in people's minds more than it does in the tangible world.
MW: That is one of the biggest advantages to the digital age we live in. I also think about how crafts such as architecture, or ones which require a slower process, have been affected by today's culture of immediacy. And I think you guys have done it really well on your Instagram — I love how you weave in different fields and crafts within your practice.
AH: I think a lot of that comes from us having an art school background and having a lot of friends who are artists. We want to celebrate collaboration and every single project is a collaboration. It's not about it being a CHH project, it's about the project becoming something itself. Between Adam and me and the rest of our team and our clients, we're also just sincerely drawn to a lot of different media, art forms, modes of expression, and ways of constructing narratives and our practice has become an avenue to explore them.
MW: And how is the storytelling and narrative built up depending on the client?
AH: There's the initial process of working with clients to understand their taste and interests, their sense of self and their world view. We usually do this with an exchange of found imagery that speaks to all different aspects of the project from concrete to abstract. We try to follow the leads they give us here and to discern a shared language that we can use to design with them. The goal is to give them the tools to help us construct a narrative within this dialogue. It's play, and it's this whole very personal process of piecing together the elements of their story.
MW: The way you describe it, it sounds like this space where ideas can freely bounce off each other. Whereas when I think of [designing] a building, my mind goes to this quite structured way of approaching it. How would you explain your strategy?
AH: I don't know, I would never really think of it as strategic, I would say it's more of a process of curating and testing. There are a lot of technical aspects to architecture, but we grant ourselves the time to explore at the very beginning, which is something that clients really appreciate about our approach.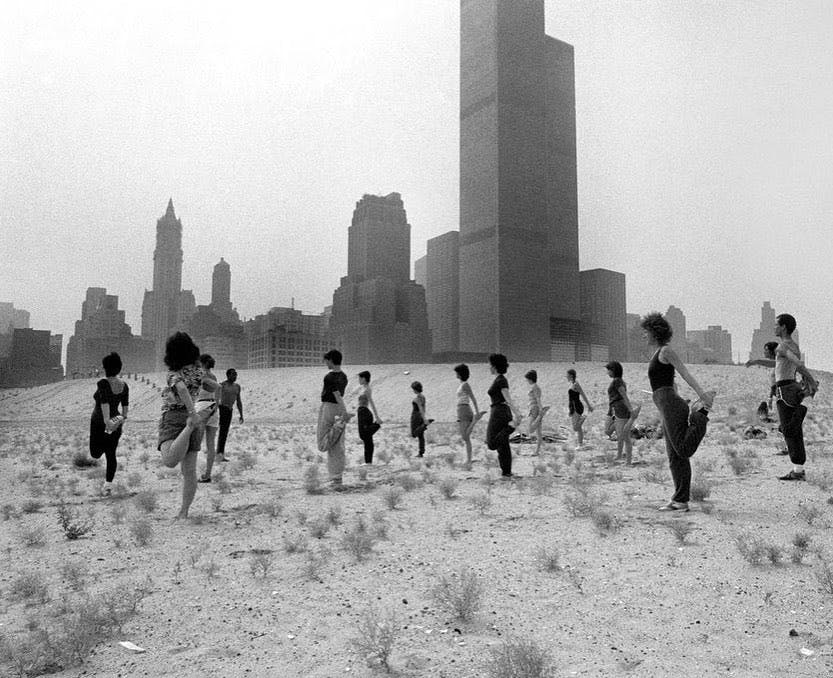 MW: I wanted to touch on sound and space a bit. I often think about music's ability to take us back in time or to familiar spaces. What artist or song takes you back to a specific place, or point in time?
AH: Oh gosh. That's a really fun question. And if you were to interview Adam, he'd give you a completely different response. I'm pretty nostalgic. A song that immediately came to mind is The Smashing Pumpkins' "1979." I don't know how that directly translates to architecture, but it's something that really makes me emotional. And those types of feelings: transportation, nostalgia, and warmth, are what I try to produce with space. It's not that intellectual - it's this empathetic self-awareness that I'm trying to share through other mediums. 
MW: That's what it's all about!
AH: We're doing a show right now for a fashion designer, and the first question asked was, "What music are you listening to right now?" Because for me, a fashion show is the music. It's that feeling that you get. I think that music is probably the most powerful art form. Our job as a set designer and for the choreographer, is to find that feeling and amplify it. I remember attending a Patrik Ervell show in New York - the clothing was minimal and tightly tailored, but I remember listening to the dream-pop shoegaze music that he had chosen to accompany the show - it drastically recontextualized the clothing and brought a new dimension that made me think about everything he was doing differently.
MW: It goes back to this idea of world-building, and taking the overall experience into account; it's never just one component.
AH: Absolutely. There's this word that always ends up in our bio, that we copy and paste everywhere which is, Gesamtkunstwerk. It's the German translation for "total work of art."  So you have your cinema, your choreography, your mood, your timing, your set design, and all these components become the overall idea. It's really shaped the way we work and the way we create these spaces - it's something to strive for. It also spills into the way we think about the firm, when thinking about what our facets and ideals of space-making and world-building are. We just want to continue that: continue making interiors, gardens, buildings, and work with other people. Our main goal isn't just creating a building, it's being able to curate these experiences with other people.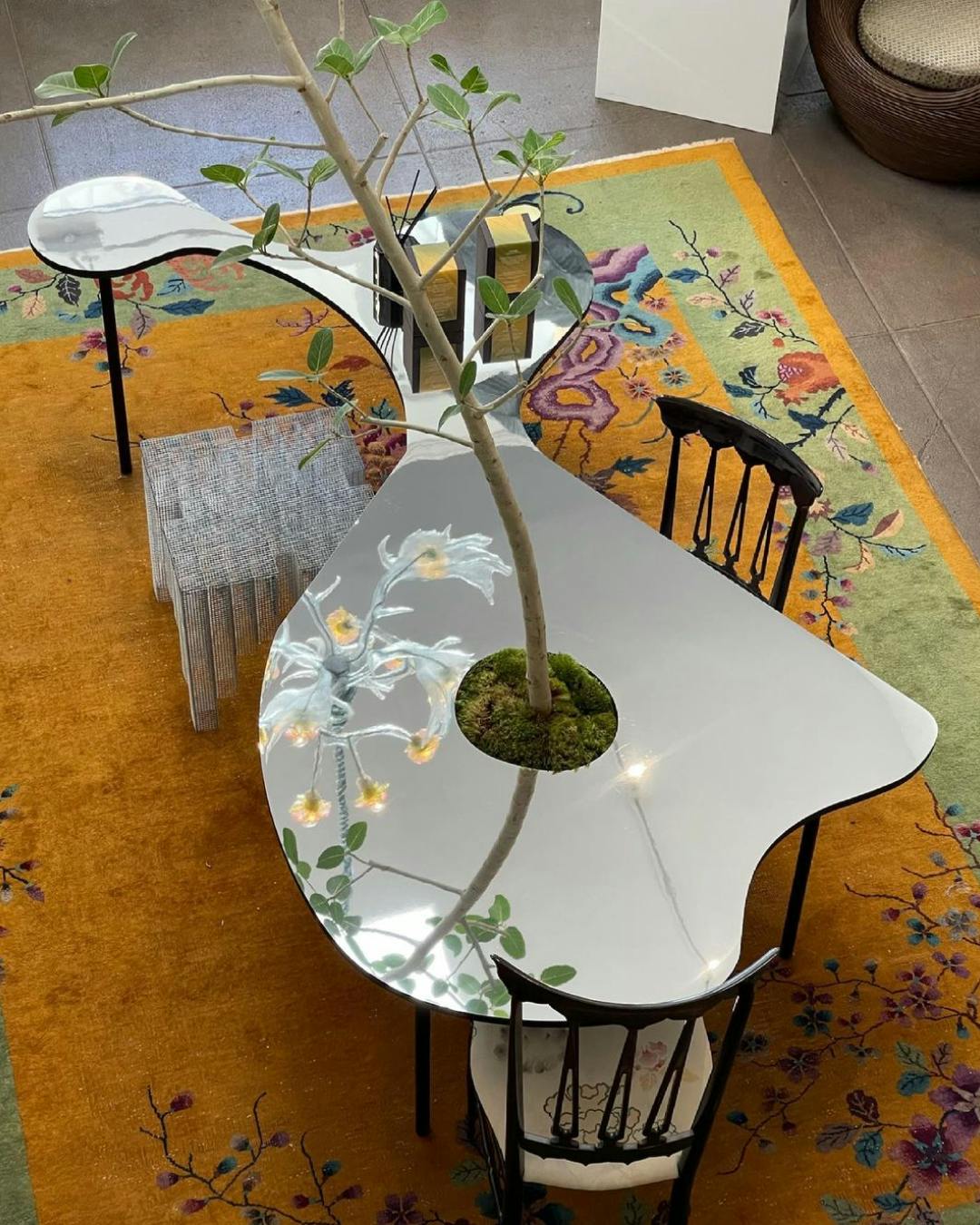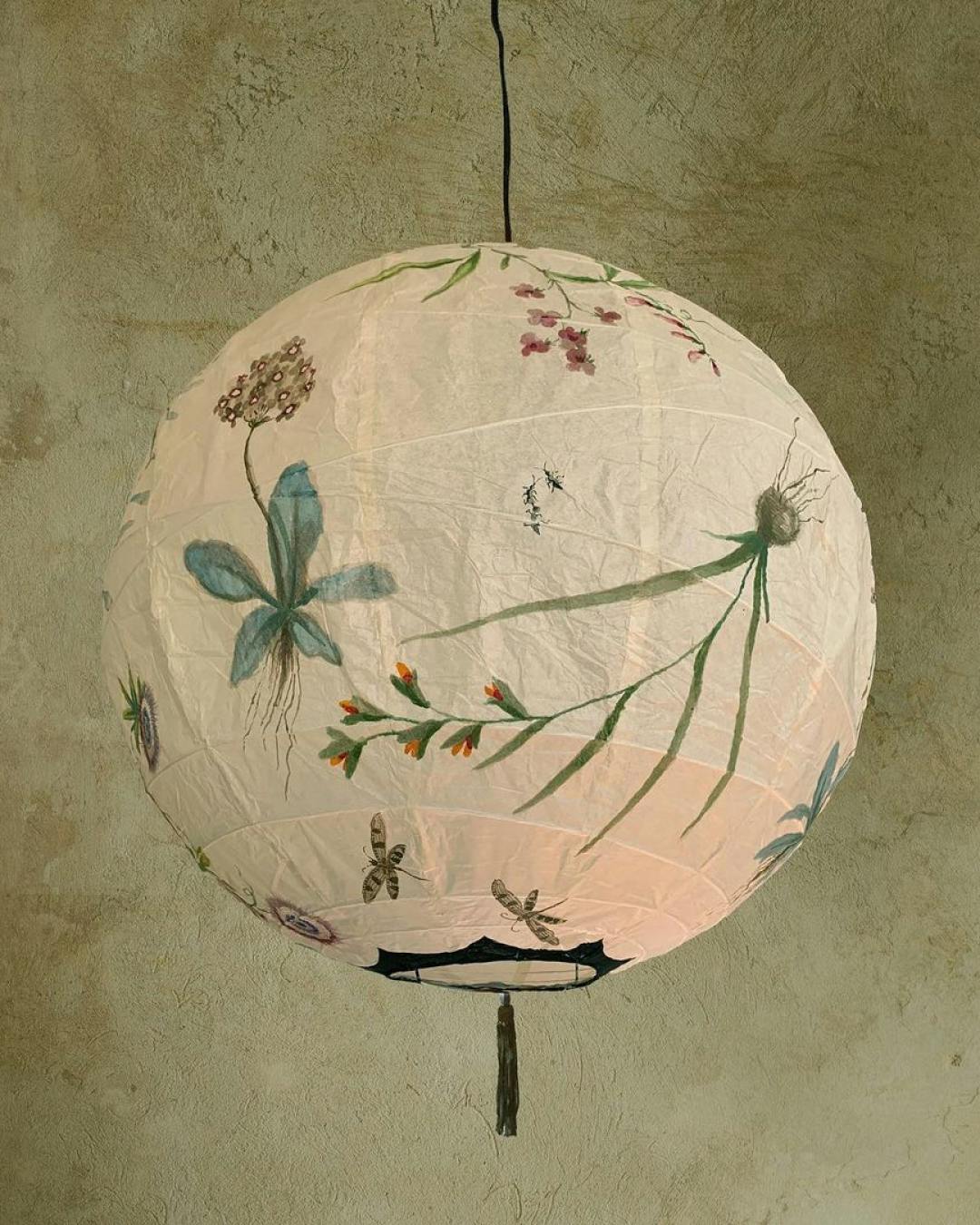 MW: I love that approach! And how has navigating the two coastal landscapes informed your work?
AH: I would say that New York is Adam's city, and LA is like my fantasy city. We're both in the places where we would see ourselves thriving. I think that's really important because it keeps you excited and switched on creatively. I've been swept away by a very dark romantic vision of Los Angeles, from watching David Lynch movies. The weather, the space of it — it just feels like a place of eerie possibility. And everything architecturally is just all over the place. It's a little ego-free in LA as well. Like if you want a Tuscan villa or whatever, you can make that happen here. It's a free-for-all…Adam feels New York in a similar way but with different reference points, of course. We're living in two distinct movies but they're about the same thing.
MW: Would you ever consider switching locations?
AH: No, I don't...I mean, never say never, but I highly doubt it. But what I do see is us creating fun places in each city that, when we do visit, we have an apartment or a little house or company house — either for our office or ourselves. That's what would excite me. I can see us having staff wanting to spend a couple years in LA or a couple years in New York and fostering that kind of flexibility. 
MW: That's cool! With some of the structures, specifically the Joshua Tree House, I noticed subtle nods to Brutalism. I was wondering whether that's something you picked up from your time in London, or was it just fitting for that environment?
AH: We definitely love the aesthetic of Brutalism but less the idea. In one project we imagined someone moving into a brutalist concrete apartment and then adding a floral wallpaper on the inside to make it more cheerful. Anti-brutalism is interesting. People pushing back against architecture is interesting. The Joshua Tree house is a tower in the desert. Funnily enough, we got this idea from a Goo Goo Dolls music video. There's a scene where this guy is in a tower, sitting on a swivel chair with a telescope and he's sort of spinning around, able to view the environment below, a reverse panopticon in a way. And that feeling of being cozy and isolated in this room, but still extremely open and not claustrophobic as the entire landscape is exposed to you, is what we wanted to achieve with this project.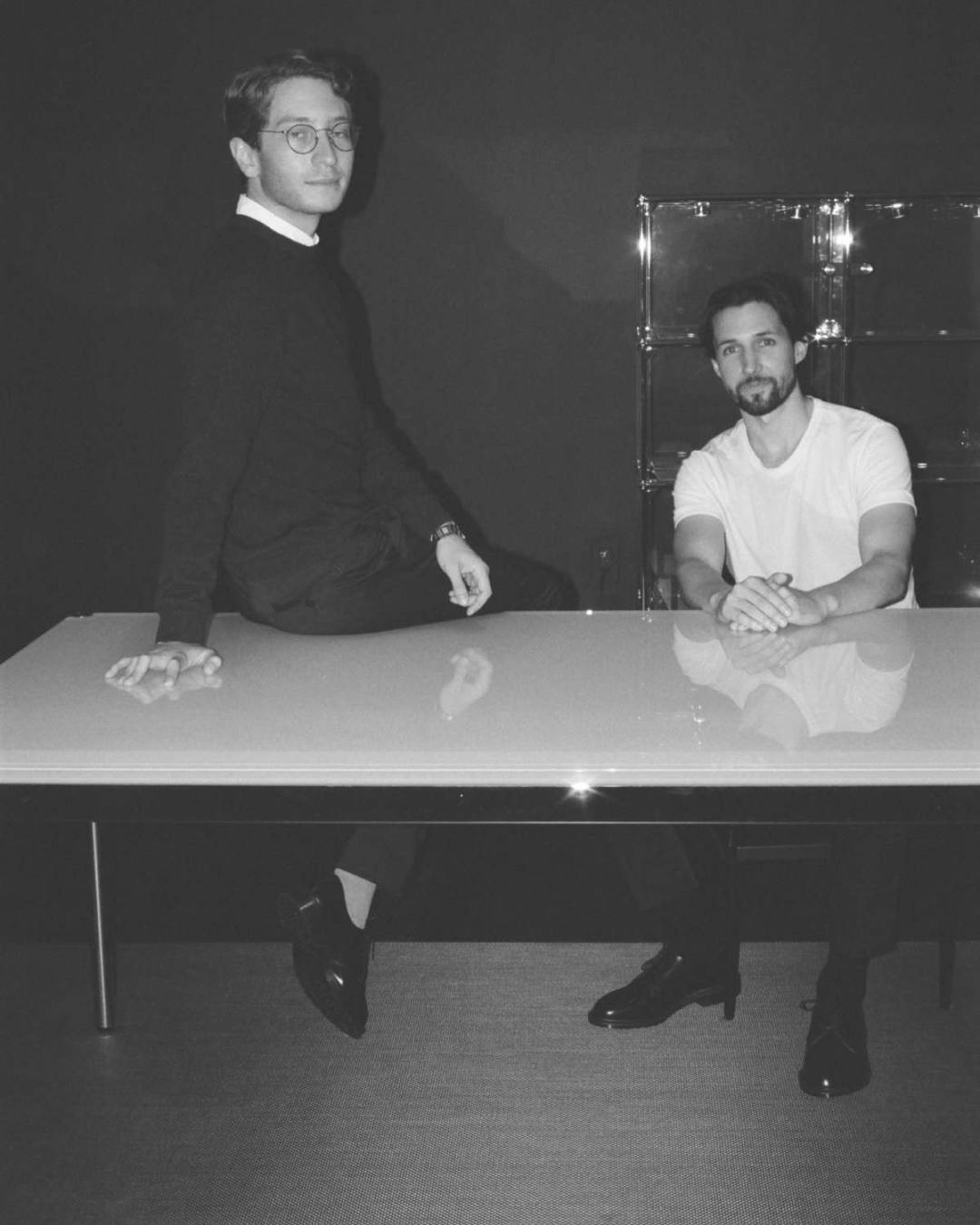 MW: I wanted to touch on redistribution of resources within architecture, and other design fields. Do you think designers and architects have the responsibility to educate and dismantle barriers surrounding access?
AH: In what form?
MW: When looking at some of the [architectural] references for example, I noticed you shed light on different structures and forms across the world, like the Reed buildings in Peru. When looking at architecture, or just design movements in general that are at the forefront, they tend to be from a European or Western perspective. It's interesting how you guys have highlighted other areas around the world and have drawn inspiration from that.
AH: It can be cliché to say, but it's important for us to look outwards across geography and across time. The western building industry is one of the main contributors to environmental destruction so clearly it does not have all the answers and I am always trying to learn from different sensitivities to the environment, different relationships to it and what they look like or looked like. 
MW: What advice would you give to young people wanting to get into this field?
AH: I would say it's essential to do what excites you — [for] young architecture students to do work that excites them, not necessarily what pleases their professors. The architectural school environment can be very intimidating and overwhelming. I think there's a lot of amazing architectural schools and professors but it seems important to understand that at the end of the day, this is your life and your process. Find what amazes you and try to bring that to the project you're working on, no matter how complicated it is.